Dairy Services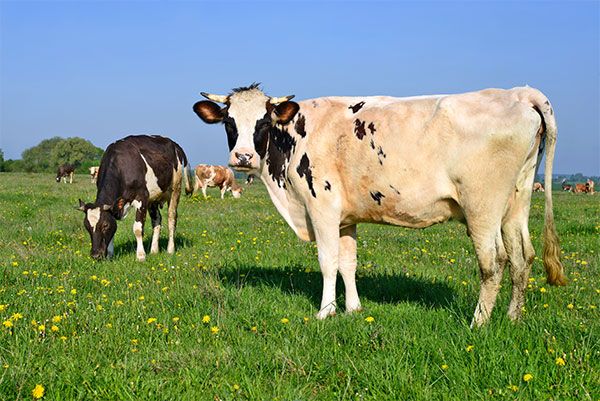 Herd Vaccination Programs
Designed to prevent and manage disease on your farm
Reproductive Examination
Utilizing routine palpation or ultrasound
Reproductive Management & Programs
Synchronization programs customized to your farm
Treatment Protocols and Best Management Practices Documentation & Evaluation
We work with each farm to evaluate procedures, diagnostic techniques, and treatments for conditions and diseases.

Our goal is to have effective treatments with reduced drug cost and residue avoidance.
Team Meeting with Your Production Team
We can lead or be a contributor with your farm staff, nutritionist, genetics provider, banker, etc.

Team meetings allow for whole herd evaluation, issue identification, bench marking and action plans.
Record Analysis
Review & analyze records from Dairy Comp, PC Dart and AFI.
Herd Acquisition Planning
Preplanning and evaluation of incoming animals to avoid costly disease issues.
Replacement Heifers
Monitor of heifer growth and health status
Nutritional Services
Ration evaluation and formulation review, feed stuff analysis, review of rations and feeding procedures to maximize productivity and control cost.

Nutritional management consultation to increase productivity and decrease metabolic diseases ie. DA's, milk fever, ketosis

Team approach with current nutritional consultants and providers.

Lab testing and interpretation of feed ingredients and rations.
Milk Quality
In clinic milk culturing

Evaluation of bulk tank, clinical, and subclinical milk samples.

Computerized milk culture reports include cow and herd summaries

In parlor evaluation of milking technique, parlor efficiency, teat end scoring, strip yields and milker training

Evaluation of parlor cleaning and sanitation practices.

Milking system evaluations following NMC testing protocol
Additional Reproductive Services
IVF- We are the first practice in the area to offer on farm or in clinic IVF services.

Genomic sample collection.

Flushing of donor cows and implantation of fresh or direct thaw embryos

Semen evaluation.

Bull breeding soundness exams.
Testing and Interpretation
BVD Sampling

Diagnostic sample collection in disease outbreaks or abortions

Postmortem exams and associated diagnostics

Colostrum management and evaluation including total protein or Brix reading
Regulatory Work
Testing and documentation for movement of cattle including export shipment
On-Farm Delivery Service
We provide vaccine, drug sales and supply delivery to your farm making purchasing easy and inventory control timely.
Drop Ship Services
Supplies, vaccines, and medications can be shipped directly to your farm.

This service saves time and decreases biosecurity risks.
Emergency and Sick Animal Care
24-hour emergency services as well as routine sick cow examination and treatment